Test Your Home, Protect Your Health
Unequaled Experience
Oregon and Washington's most knowledgeable and experienced radon testing and mitigation specialist, EPA certified for over 20 years.
Radon is the leading cause of lung cancer in non-smokers.

At least 1 in 4 properties in the Portland/Vancouver
Metro area have elevated radon levels.
Our experience includes testing, mitigation, and system design for homes, schools, multi-family housing projects, businesses, government and commercial properties in Oregon, Washington, and California.

Committed to Public Awareness
Cascade Radon works closely with local, regional, and state education outreach programs in both the private and public sector, including consulting with schools, EPA, and with the American Lung Association.

The EPA and Surgeon General both recommend
all homes should be tested for radon
Testing and Mitigation
We provide both short and long-term testing. All testing includes a written report as well as recommendations should elevated levels be discovered.

Look into the causes and consequences of radon in our region
- Watch OBP's Oregon Field Guide: Radon -
All work is performed per EPA protocols. We continuously monitor our mitigation projects from start to finish ensuring radon levels are below the EPA Action Level before we consider the job done.
Licensed and Certified
CCB #180537 / CASCARI927C1
Bonded, insured, State listed, and a member of:
• Nation Radon Safety Board (NRSB)
• National Radon Proficiency Program (NRPP)
• National Environmental Health Association (NEHA)
• American Association of Radon Scientists and Technologists (AARST)
• EPA Radon-Resistant New Construction Contractor (RRNC)
• Oregon Codes Division Radon Gas Mitigation Standards Work-group
• National AARST RRNC Standards Committee
Our Goal
• Healthier living environments
• Quality service
• Customer satisfaction


Our Guarantee
All mitigation systems come with a 10-Year Guarantee.
Free consultation and price quotes



Do it yourself!
Check your home for radon
Test Kit Only $15.00 each!

• Includes instructions
• Includes shipping and handling
• Short-term, activated charcoal test
• Offer good for OR and WA residents only
• Sales tax additional for WA customers

Click here for your Radon Test Kit
Pay Only $15.00 each
Independent lab results included!
CASCADE RADON



An Oregon Public Broadcasting
Business Partner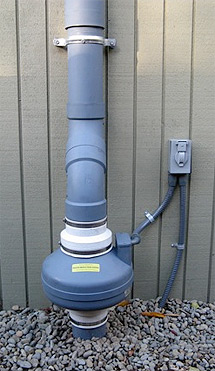 Visit Our Image Gallery